Why AD Should Stay in New Orleans
It finally happened – AD and Griff have officially met. And well,
While New Orleans Pelicans executive Vice President David Griffin and All-Star Anthony Davis' agent Rich Paul will continue discussions, it's highly unlikely Davis' stance changes on trade, league sources tell @TheAthleticNBA @Stadium.

— Shams Charania (@ShamsCharania) May 29, 2019
That doesn't tell us anything new. In fact, it feels like it's Davis and Klutch's way of closing the door on the Pels. But that doesn't mean AD is gone. What could Griff do to make Davis stay?
Will Guillory at the Athletic wrote a great piece on why AD should stay in New Orleans and all the changes that have been made to the things AD said he cares about. Will also makes the point about how the cap could affect the other stars Davis could play with depending on the team he would join.
The Knicks/Lakers would be spending ~100M to pair AD with 2 other stars. The Lakers already have LeBron and would need to convince someone else to join. The Knicks would be going for the trifecta of Kyrie, KD, and AD. But what would those teams look like around those stars? For AD to go to any of these teams, the Pels are going to get back their best assets which means that team has less to put around the stars. LeBron, AD, star 3 and Josh Hart? Kyrie, KD, AD and Frank Ntilikina? Those teams would have to do some solid maneuvering to fill out a roster that could compete with the best of each conference. The Lakers have done a good job of keeping cap flexibility (see: 1-year deals for Rondo, Lance, McGee, Beasley). The Knicks also cleared the decks to have the space to approach a Big 3 in the Big Apple.
But what if the Pelicans are the team best positioned to have a higher ceiling for longer? As of this writing, the Pelicans have 2 players with contracts that go into the 2020-21 season: AD and Jrue Holiday. Throw in Zion Williamson on his rookie deal and the Pels have a lot of cap space to use in 2020.
Let's assume for a second that AD signs the supermax. His first year kicks in for the 2020-21 season. Those 3 players would have a combined cap hit of just shy of $78M. With the cap expected to rise up to ~$118M, the Pels would have $40M lined up for free agency in the summer of 2020 and the core of AD, Jrue, and Zion would have 1 season playing together to show potential free agents why they would want to come to New Orleans.
But who could the Pels target? The 2019 class is stacked with some of the best talent the NBA can offer. 2020 – erm, not so much. 34 year old Kyle Lowry? Demar DeRozan or Otto Porter if they opt out? The 2020 class is pretty light on franchise altering stars. There is one player who could make the Pels a true contender for years and funnily enough, he already stars for one.
Let's take a step back. It's the summer of 2015. The Warriors just won their first title. One of the core players from that team is up for an extension. He sees the upcoming cap spike, does some math, and realizes that by taking less, the Warriors can go big game hunting in the summer of 2016. Fast forward to July 2016 and a new meme is born: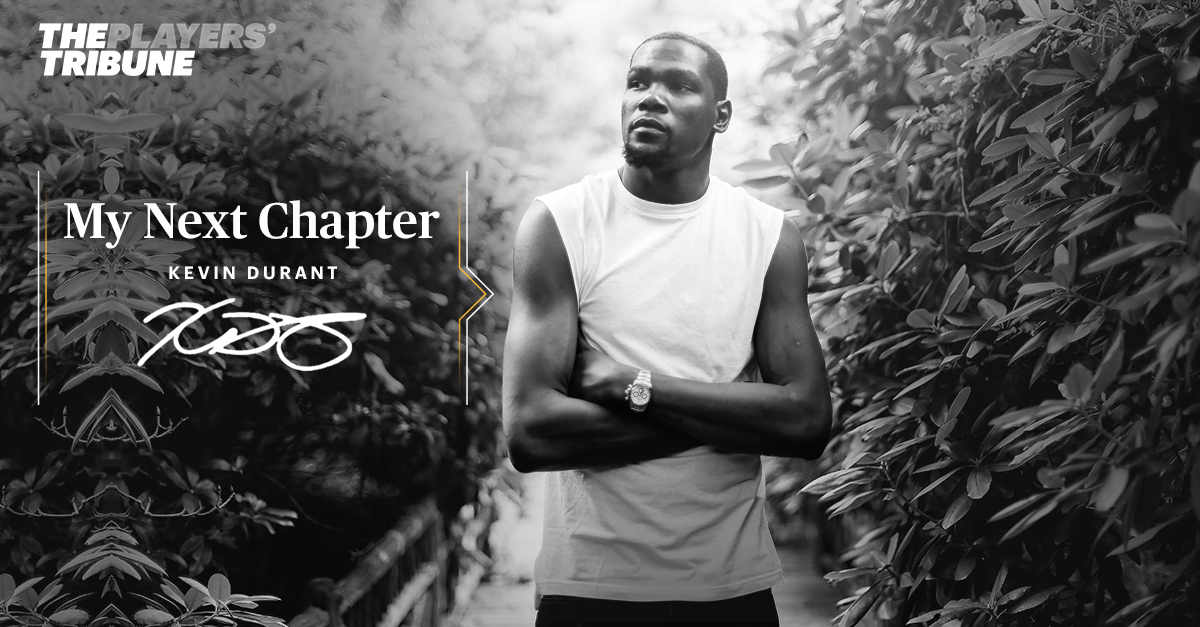 Draymond taking less drove the Warriors "light years" motto among their fans. While most people think about the current season or current off-season, Draymond was thinking about the future.
What does that future for Draymond look like next summer? If he makes an All-NBA team or wins DPOY and is super-max eligible, will the Warriors pony up to pay him $40m+ for the 5 years of Draymond when he is 30-35 when they will have Steph and Klay also in their 30s making that much? His play this post-season and the masterclass he put on against the Blazers shows how much this dynasty needs Draymond to work. But it also took Draymond cutting weight like the kid who took wrestling too seriously in high school for him to be in playoff shape. Are the Warriors going to commit that much to a guy who needs to lose 20 pounds in March each year before he's 30? (Note: Joe Lacob has already
said
Golden State will pay KD and Klay, so you assume that goes for Draymond too.)
Draymond has already indicated he won't take a pay cut and he just switched to an agent that all Pelicans fans are familiar with: Rich Paul. One of the reasons you hire Rich Paul is when you want to show your franchise you are willing to play hardball. Draymond is a star, but not in the way most people think of stars. He can't go to a team like the Bulls or Suns and make them a contender. Draymond is the piece that brings you to the next level if you are on the doorstep.
If you are Draymond, there are only a few place you'll be able to go where you can continue to compete and the team is setup for your success. One of those is the Pels of 2020. Draymond teaming with Jrue, Zion, and AD would be a problem for the league. In an era obsessed with playing small, the Pels would have 3 guys who have made All-Defense in the past 2 years and the incoming number 1 pick known partly for his insane blocks.
Draymond also knows the Gentry offense well, as Gentry was the assistant coach on that 2015 Warriors title campaign. It'd be hard to find a spot outside Golden State where Draymond could continue to make an impact but the Pels are one of them.
How does this effect AD?
The biggest thing Griff needed to convey at breakfast today and in any future meetings is that he has a plan – not just the 2019-20 season but what all 5 years of an AD extension could look like. The best sales pitch is the appeal to another star of wanting to come to AD's team, instead of AD going to theirs. One thing Dell Demps did well was set the Pelicans up to have cap space next summer. Griff can leverage that space to show AD how bright the future can be in New Orleans.
There is no guaranteed success if AD goes to another team. There is no guaranteed success for AD if he stays in New Orleans. But there is a pathway to success here that doesn't exist anywhere else.